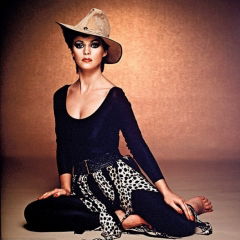 ALMOST OVER YOU
SHEENA EASTON
LETRA
I saw an old friend of our's today
She asked about you, i didn't quite know what to say
Heard youv'e been making the rounds 'round here
While i've been trying to make tears disapear

Chorus:
Now im almost over you
I've almost shook these blues
So when you come back around
After painting the town
You'll see im almost over you...

You're such a sly one with a cold cold heart
Maybe leavin came easy, but it tore me apart
Time heals all wounds they say and i should know
Coz it seems like forever,
But im letting you go

(chorus)

I can forgive you and soon i'll forget all my shattered dreams
Although you left me with nothing to show
But all misery

( chorus )

When you come back around, after painting the town,
You'll see im almost over you...
TRADUÇÃO
[Quase sobre você]
Eu vi um velho amigo do nosso hoje
Ela perguntou sobre você, eu não sabia bem o que dizer
Heard youv'e vindo a fazer as rondas rodada 'aqui
Embora eu tenha tentado fazer disapear lágrimas

Refrão:
agora estou quase sobre você
Eu quase balançou essas blues
Então, quando você voltasse
Depois de pintar a cidade
Você vai ver im quase sobre você ...

Você é um tal escondidas com um coração frio frio
Talvez deixando veio fácil, mas me rasgou em pedaços. Temp
cura todas as feridas que eles dizem e eu deveria saber
Porque parece que para sempre. Mas i
deixar você ir

(coro)

Eu posso perdoá-lo e em breve vou esquecer todos os meus sonhos despedaçados
Embora você me deixou sem nada para mostrar
Mas toda a miséria

(coro)

Quando você voltar ao redor, depois de pintar a cidade
Você vai ver im quase em cima de você ...